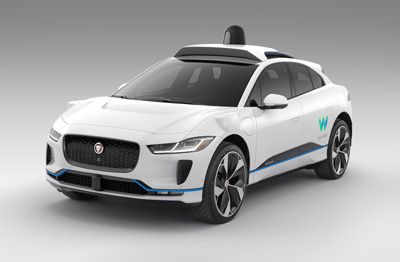 Norman Vincent Peale, author of the classic self-help book "The Power of Positive Thinking," put it like this: "Shoot for the moon. Even if you miss, you'll land among the stars."
Peale's message is clear: Aim high. That way, even if you miss your target or it takes you longer than you had hoped, you'll accomplish so much more than you could have if you had set your sights lower.
It appears that after a decade of shooting for the moon, the automakers and tech giants working in the self-driving space have realized that replacing human drivers with software is a much harder challenge – and will take longer – than anticipated to solve. But in their pursuit of full autonomy, OEMs have made significant progress in developing driver-assist systems and other technology that could pay significant dividends in saving lives until the day that "driverless" becomes a reality.
What has happened in the past year to change the trajectory and outlook for fully autonomous vehicles? Where does the industry stand today?
The Moonshot
In 2009, search engine giant Google launched its self-driving car project – now branded as Waymo – as one of the company's "moonshot" initiatives. That decision has transformed the automotive world with significant implications for public safety.
After all, nearly 40,000 people die on U.S. roads each year. According to the National Highway Traffic Safety Administration, 94% of crashes can be tied to human error.
So, if self-driving systems remove the human driver from the equation, and thus eliminate human error, we can prevent the vast majority of on-road fatalities, right?
In this way, autonomous vehicles would usher in a crashless society. And Waymo's first fleet of highly automated Toyota Priuses began to make that vision look possible, spurring traditional automakers and other Silicon Valley companies – like Tesla – to join Waymo in an all-out race to autonomy.
Self-Driving Hype Cycle
But the race really began to heat up in October 2015, when Tesla released its first version of Autopilot, which operated like cruise control on steroids, using cameras to keep the vehicle within lane markers, radar to maintain safe speed and distance from vehicles ahead, and sonar to sense when to change lanes safely.
This was a big deal because it gave consumers access to the most advanced vehicle automation system commercially available at the time.
Autopilot opened the public's eyes to the possibilities of what full automation might look like. In 2016, other automakers began tapping into that market excitement and anticipation by touting their own latest advancements in autonomy, not just at auto shows but also at popular technology events, like South by Southwest and the Consumer Electronics Show.
The hype around self-driving vehicles swelled over the next two years, as media headlines promoted the idea that truly driverless vehicles were right around the corner.
The Crash
Then came March 18, 2018, when the first recorded case of a pedestrian fatality involving a self-driving vehicle occurred.
Elaine Herzberg was walking her bicycle across a Tempe, Arizona, street when the radar and LiDAR of an Uber-owned autonomous Volvo XC90 SUV failed to spot Herzberg and fatally struck her.
According to Tempe police, the safety driver in the Volvo was streaming video on her phone at the time and didn't hit the brakes until less than a second after the collision.
This incident caused Uber to stop their self-driving testing program in Arizona.
Then, just five days later, on March 23, 2018, the driver of a Tesla Model X was killed after colliding with a freeway median barrier while the vehicle's Autopilot was engaged.
A few months later, in June, one of Waymo's self-driving Chrysler Pacifica minivans crashed on the freeway outside the company's office in Mountain View, California. The lone safety driver fell asleep at the wheel and inadvertently pressed the gas pedal, which disengaged the vehicle's self-driving mode. Fortunately, the safety driver wasn't hurt, and no other vehicles were involved.
But the impact of these high-profile collisions in short succession caused the industry to take a step back to reflect: "Are we racing too fast toward full autonomy at the expense of safety?"
The Caution Flag
Today, most companies in the self-driving space are setting more sober expectations compared to the year or so leading up to Herzberg's death in March 2018.
For example, when Raquel Urtasun, chief scientist with Uber's Advanced Technologies Group, spoke about the challenges of self-driving development at a Reuters Newsmaker event in New York this April, she said, "Self-driving cars are going to be in our lives. The question of when is not clear yet. To have it at scale is going to take a long time."
At a Detroit Economic Club event in April, Jim Hackett, chief executive officer at Ford Motor Co., said that too much hype had been built up around how soon self-driving cars will hit the road. "We overestimated the arrival of autonomous vehicles," he said. While Ford's first self-driving car is still coming in 2021, "its applications will be narrow, what we call geofenced, because the problem is so complex."
Tesla is the lone player in this space saying that full self-driving is imminent.
On April 22, at an investor event that Tesla promoted as "Autonomy Day," CEO Elon Musk said that Tesla would have a million "robotaxis" on the road next year, meaning a million truly autonomous cars that can operate commercially in a ride-hailing network, generating passive income for their owners.
Industry analyst sentiment was generally skeptical.
Tesla investors and analysts – no media members were invited – had the opportunity to ride in the cars in full self-driving mode but were not permitted to film the drive. The experience left some analysts with more questions than answers.
As reported by CNBC, Deutsche Bank analyst Emmanuel Rosner, who took a test drive of the vehicles Tesla showed, said, "Given our own test ride still faced issues despite being on a preplanned course and under relatively simple road conditions, we believe the company's targeted timeline for both full self-driving and its robotaxi service is at the very least aggressive. Ultimately, we still wonder whether Tesla can even solve the large challenges of fully autonomous driving with its vision-based approach alone."
The Bottom Line
Although most companies in the self-driving race have tapped the brakes and pulled back from their more aggressive timelines, consider the progress made in the past decade with the increased availability of advanced driver-assist systems – the building blocks for automation, which include auto-braking, lane-keeping assist and blind spot detection – that are saving lives today.
Full self-driving may be much further away than anticipated. But in the pursuit of improving driver safety, it's a good thing that Google shot for the moon and the industry followed.