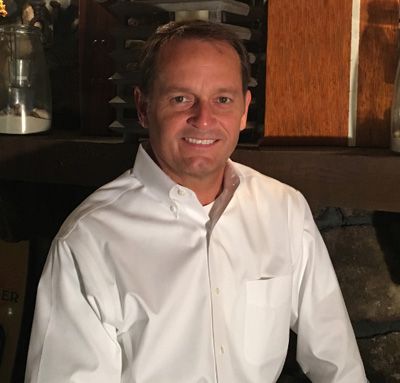 In just a few weeks, thousands of field operators and fleet managers will visit the International Construction and Utility Equipment Exposition (www.icuee.com) in Louisville, Ky., with one thing on their minds: finding cost-effective equipment solutions that will make their crews more productive and enhance their emphasis on safe operation. Held every other year, ICUEE – The Demo Expo is perhaps the biggest equipment show for the electric utility industry.
After 30 years of working for an investor-owned utility, I've sat through my share of meetings with executives seeking to identify business plans and core values. But never did those efforts adequately convey the central concern of most fleet managers as this prayer a veteran mechanic once said before a monthly safety meeting: "Lord, don't let us miss something that could cause someone to get hurt."
Those simple words capture better than any corporate mission statement the true desire of fleet managers. Properly trained personnel and properly maintained equipment contribute to safe and productive work performance. Every person in an operation's chain plays a critical role in achieving that goal. From stocking the right equipment, to thorough inspections and maintenance, to selecting the right equipment for your fleet, each is equally important.
ICUEE is an equipment show. More than 900 exhibitors will be there. When I've attended ICUEE in the past, my focus was becoming familiar with the latest technology and building relationships with peers, service providers and manufacturers. There's much to compare. Often, I discovered that the lowest-cost option was not always the best option.
Terex Utilities (www.terex.com/utilities) will display at least 24 pieces of equipment, including aerial devices, digger derricks, auger drills and cranes. The Optima Series of aerial devices – the newest Terex product to be introduced at ICUEE – takes into account how productivity is impacted by each person in the operations chain. Lower ground access, for example, makes it easier for operators to enter and exit the bucket, allows one to easily hand off tools and supports ease of personnel rescue and platform debris cleanout. A simplified maintenance access and hose system makes it easier to keep equipment in top working order. For example, the new pedestal design provides convenient access to torque lower rotation bearing bolts.
Sharing knowledge with peers at ICUEE is just as important as seeing new equipment. Joe Suarez, director of fleets for Florida Power & Light, will present a case study with Dan Brenden, Terex Utilities' director of engineering, on how our companies worked together to develop the Terex Load Alert system. This automatic load-sensing device supports safe work practices in aerial devices and has the potential to change the industry. We'll also be introducing some new fleet management upgrades in the Terex Load Alert system. If you are attending the Utility Fleet Conference (www.utilityfleetconference.com) co-located at ICUEE, be sure to check out Joe and Dan's session on Tuesday, Oct. 3. Finally, as ICUEE is The Demo Expo, Terex's booth will provide visitors opportunities to see live demonstrations of our latest innovations and "Ask-A-Tech" any of your burning maintenance or service questions.
Desire for top-notch safety protocol remains a constant, but our industry is changing. As customers produce their own solar- and wind-powered electricity, utilities are realizing a devaluation of their revenue stream. Reimagining how the grid functions in the 21st century is the theme of the book "The Grid" by Gretchen Bakke. Engaging in this dialogue is critical for the health and well-being of the electric utility industry. We hope you'll join Terex and AEM for the "Diversity In The Grid" luncheon with Ms. Bakke on October 4 to learn more about this important issue. Register online at www.icuee.com.
Fleet professionals never stop looking for reliable, cost-effective solutions that can aid their safe work practices. Your challenge is our challenge. Terex Utilities is listening.
About the Author: Ted Barron is vertical market product manager for Terex Utilities (www.terex.com/utilities). He joined the company in 2017 after a 30-year career with Alabama Power and Southern Co., where he managed fleet engineering and technical support, including designing equipment specs and overseeing maintenance. At Terex Utilities, Barron assists with new product development and application of technology for investor-owned utilities as well as public power, rental, contractor, tree care and international markets.