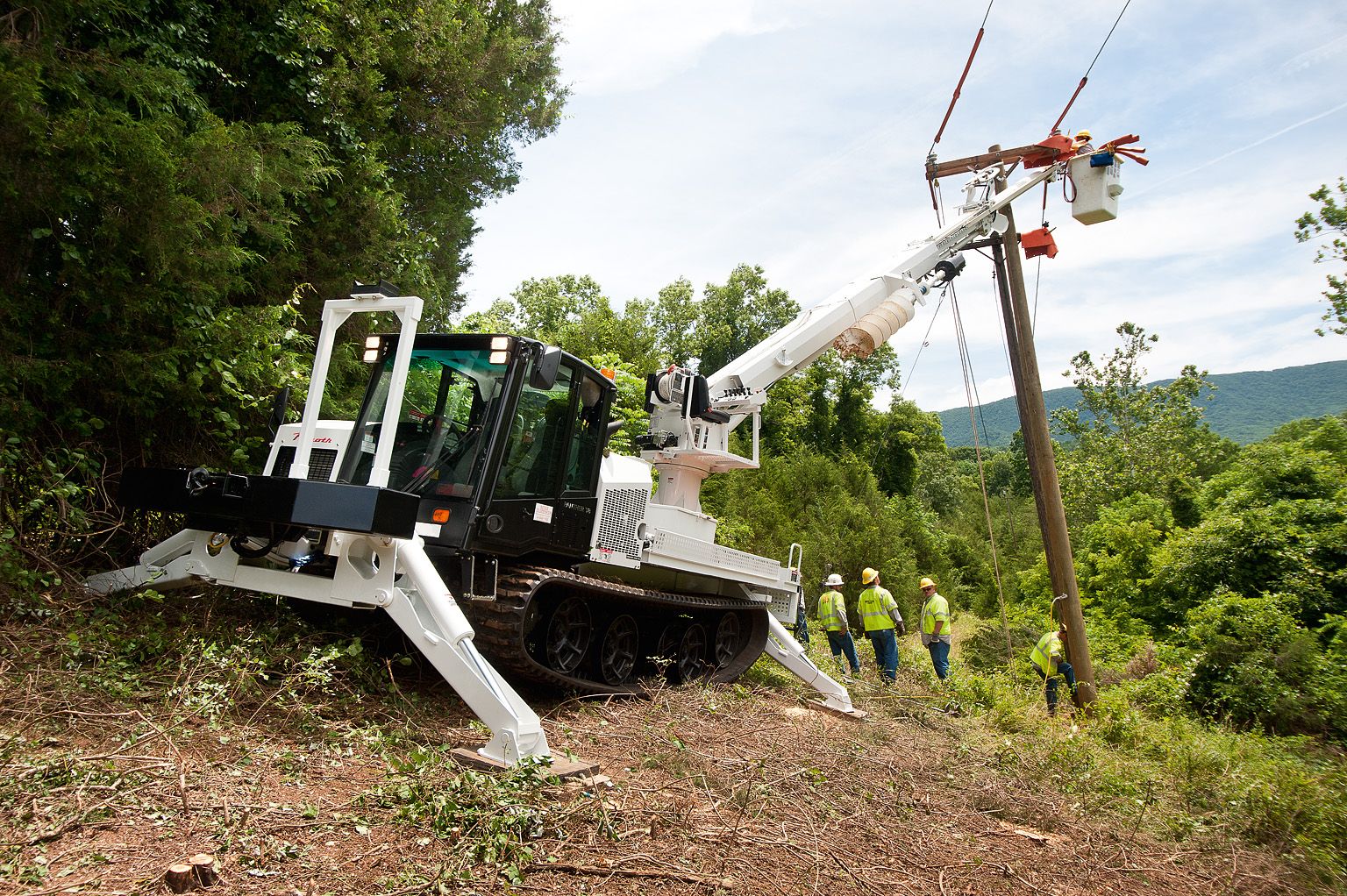 Spec'ing All-Terrain Utility Vehicles for Fleet Applications
Spec'ing All-Terrain Utility Vehicles for Fleet Applications
Industry experts share important factors to consider before ordering an ATUV.
One of the most common mistakes utility fleet managers make when it comes to all-terrain utility vehicles (ATUVs) is purchasing machines that are either too heavy or too light for the work they most commonly perform, according to Tavis Renglich, sales representative for UTV International Inc. (www.utvint.com).
"If you don't have the right tools for the job, you take a financial loss by having to replace the equipment you bought with the right equipment. In the meanwhile, until you can get this done, you may have to pay an outside contractor with the right equipment to do it," he explained.
---
Marie-Élaine Dion, marketing manager for tracked vehicles at PRINOTH (www.prinoth.com), agreed.
"It ends up bringing down their productivity," she said. "They won't be able to power the machine to its full potential, or the weight will bring the machine's power down."
So, how do utility fleet managers make sure all their bases are covered when it comes to finding the right ATUV? Renglich and Dion shared the following considerations that should be on your checklist before placing an order.
Identify Your Needs
Dion emphasized the importance of knowing what is needed as far as your optimal end result is concerned. This holds true for ordering any vehicle or piece of equipment.
Renglich advised asking vehicle operators what should be considered since they are the most familiar with what their needs are, plus what they currently have and don't have.
Other considerations include the terrain the ATUV will operate on; vehicle size; gross vehicle weight rating; payload capacity; trailering requirements; safety for operators and passengers; total cost of ownership; and service and reliability.
Terrain
What is the condition of the terrain? Is low ground pressure required to avoid the machine sinking or damaging the ground? Will you be climbing hills? What is the fording depth if you expect to encounter water? If the vehicle will be operating uphill and side-hill, how much power and traction are needed?
"Depending on the terrain – hills, valleys, mountains, rights-of-way, mud, snow, loose gravel, swamps, etc. – of your job site, having insufficient power or traction may prevent you from accessing that job site," Renglich said.
Size, GVWR, Payload Capacities
Fleet managers should also consider how much weight the machine can take on and how much payload it will be left with.
"Say the OEM needs to put something like a man basket or a digger derrick on the machine to deliver to the utility fleet. More or less, the [gross vehicle weight rating] gives you the size of implement that you can match to your machine. Each machine is different and has specific needs depending on the needs that the customer will choose. For utility companies, the payload gives them the requirements of how much they can lift, like a crane, for example," Dion said.
Trailering Requirements
If you don't consider what type of trailer you'll need to haul your equipment, you may find yourself unable to use a trailer you already have, Renglich warned.
"If the truck required to pull the trailer needs to be heavier than 26,000 pounds, the driver has to have a commercial driver's license," he said. "Those drivers and trucks cost more money and may not be available on short notice when you need to haul a machine to a job site."
Safety and Available Options
Is the ATUV equipped with a rollover protective structure and a falling object protective structure, if applicable?
"If the machine were to fall or roll over, you need to be able to protect the operator," Dion said.
Additionally, after garnering operator input, Renglich suggested requesting available options from all the equipment vendors being considered. These can include options for cold/warm weather applications, such as air-conditioning and block heaters.
Total Cost of Ownership
When looking for an ATUV, don't shop just based on cost, Dion recommended. Instead, she said, consider the total cost of ownership because purchasing an ATUV is a long-term investment. Think beyond the vehicle purchase to technical support, parts availability and the service network.
"These machines do hard work and sometimes they break," Dion said. "Even if we work really hard to make sure it's as reliable as possible, eventually you'll need some sort of support. That is why PRINOTH developed a series of tools like an online parts shop, an online training program for mechanics, and other service-oriented tools to support customers in the field and in their shops."
Renglich suggested that fleets request a demonstration unit so that they can try out the vehicle they want to buy.
"They really only need a few hours to a day to try it out on a job they're currently working on that requires this type of equipment," he explained.
Dion said that fleets "can also look for companies with similar equipment, go to trade shows or rent units to see it working and get a feel for its capacities."
Service and Reliability
You'll want to consider the company you're thinking of buying your ATUV from. Not having to wait for parts or service means fewer delays on job sites.
"We build both the carrier and the digger derrick boom, so we are not at the mercy of suppliers of carriers and booms," Renglich said. "We also buy the parts we need way in advance to make sure we can keep production going. The more vehicles we build, the more improvements we can make to the process."
PRINOTH offers an online parts shop, training videos for operators, and a computerized system for mechanics to learn how to troubleshoot, fix problems and repair the machine.
Another thing to think about: The customer should be able to have someone to fall back on if there are problems with the machine – to service it, to buy parts and so forth, according to Dion.
"If the company goes out of business, where are you going to get your parts later?" she pointed out.
About the Author: Grace Suizo has been covering the automotive fleet industry since 2007. She spent six years as an editor for five fleet publications and has written more than 100 articles geared toward both commercial and public sector fleets.