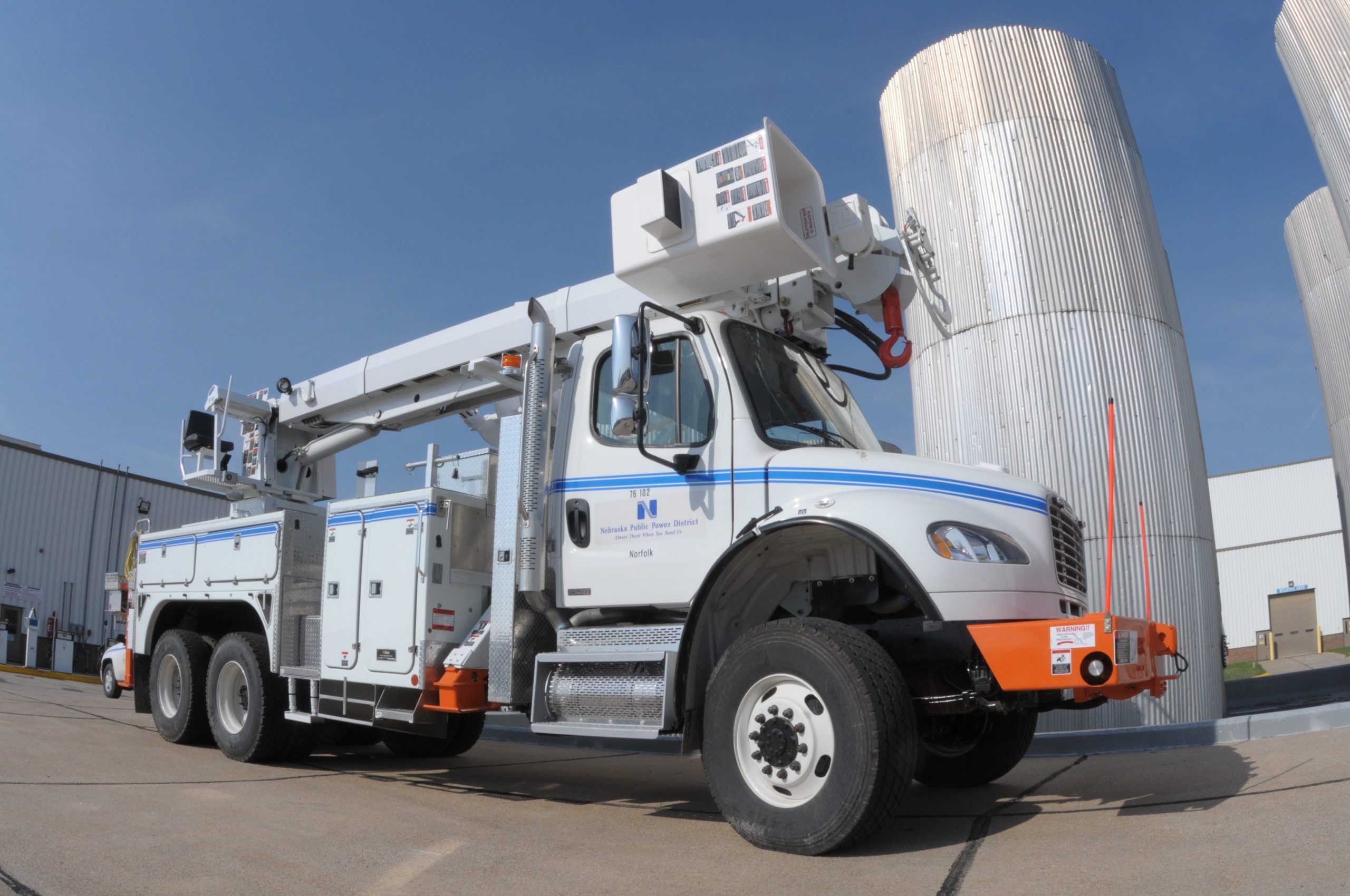 Damage Control
Tracking collision damage limits vehicle downtime and repair costs.
The larger the fleet, the more complex the repair process and the higher the cost to fix body and frame damage. No one aims to bang up a bucket truck or other fleet equipment, but it does happen.
Once damage occurs and is properly reported, the repair process can begin. Obviously, significant cosmetic damage or damage that interferes with driving the vehicle or using it as a work platform must be dealt with as soon as possible. And while some fleets may back-burner minor dings and scrapes, others have policies that mandate no repair delays to keep on-road equipment looking tiptop.
Either way, the damage must be fixed at some point. But in the meantime, how do you track damage? That may include distinguishing between old and new damage. Which is which and were all incidents reported? On top of that, what do you do about drivers who don't report damage?
---
To help answer those questions and smooth the repair process, here's a look at best practices and tips gleaned from industry experts about how to stay on top of damage control.
Best Practices
Claims management has a significant impact on vehicle downtime, according to Trevose, Pennsylvania-based CEI (https://ceinetwork.com). The provider of accident management and fleet driver safety services stated that ensuring a solid workflow "from first notice of loss, vehicle estimate, appraisal, repair, and return to service has a significant impact on vehicle downtime" as well as driver productivity.
Another best practice to consider is training drivers to take photos of damage as soon as it's spotted. Drivers should be instructed to take photos of all the damaged area(s) and the vehicle's license plate, vehicle identification number and odometer reading.
According to Matt Gilliland, director of operations support for Nebraska Public Power District, any damage to an NPPD asset "is reported via our safety reporting and management system." NPPD is a publicly owned utility and political subdivision of the State of Nebraska. Its service territory includes all or parts of 84 of the state's 93 counties.
"We then log the damage report in our fleet data management system," Gilliland continued. "Because some damage is not repaired, it is critical to sort out new from old damage. With each report, we can cross-reference previous reports and/or the fleet database."
NPPD creates a workflow for the securement of the repair cost estimate, the decision to repair or not repair, and the repair process itself. In addition, the fleet's external vendors assess and report damage as part of preventive maintenance.
Gilliland noted that drivers not reporting damage has not been an issue for the utility. "That's due to the overall safety culture within NPPD," he said. "We take and store photos of each new asset/build. We ask for pictures of damages in the reporting system. And we outsource most of our maintenance, so our inspection process requires vendors to report conditions, and we record those photos taken when assets are reassigned."
Culture Counts
It's helpful to create a culture that encourages drivers to take photos of damage, according to the HD Repair Forum (https://hdrepairforum.com). The organization brings the heavy-duty collision repair industry together for education and collaboration.
Some large fleets have their own repair facilities, others repair light damage and outsource larger damage, while still others outsource all repairs to a trusted facility. If you have a fleet that outsources repair work, the HD Repair Forum recommends reaching some sort of regular agreement with a trusted repair shop. "We even know of fleets that have their new vehicles shipped directly to their trusted shop for a quick inspection, to complete possible upgrades, and to log that truck in the system. That way, any future repairs add to the history of the truck."
About the Author: David Cullen is an award-winning journalist who specializes in covering the trucking industry. Based in Connecticut, he writes for several business publications.
---
The Power of Body Repair
Holding off on body repairs will take its toll. In downtime, yes, but also in terms of safety concerns, higher costs, vehicle value and company image.
That's per a blog post by Baltimore Freightliner-Western Star (www.baltimorefreightliner.com). Summarized below is the truck dealer's take on why to stay on top of body/frame damage.
Good looks. Your fleet represents your operation out on the road. Body repair can keep your vehicles looking professional, which helps reflect a positive image for your company.
Safety matters. Ignoring larger body/frame damage can create a safety risk. A damaged frame may prevent a truck from hauling loads and could cause a serious accident. Damaged bumpers are often ignored, yet they can create more safety risks. Handle any safety concerns as soon as possible.
Top dollar. Eventually you may decide to sell some vehicles, whether to make room for new ones or to liquidate some assets. With those sales, ensure you'll get your money's worth by taking care of necessary body repairs so that your vehicles are in tiptop condition.
Time hurts. Putting off body repairs risks damage worsening over time, which can drive up repair costs. For example, a minor scratch can make a vehicle more susceptible to rust. It would be quick and easy to fix that right away. As rust grows, it becomes expensive and tricky to fix.