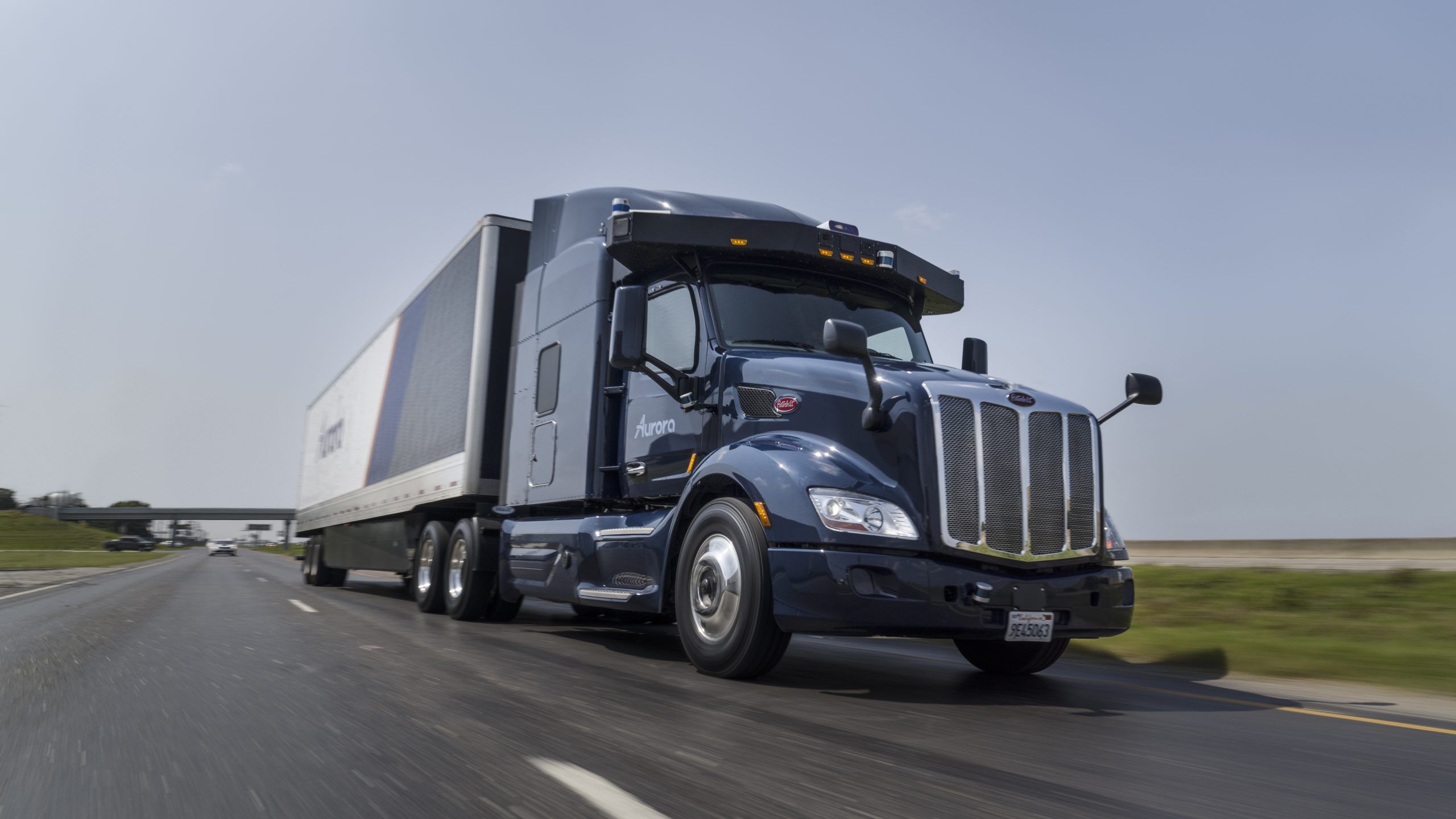 On the Road to Self-Driving Trucks
On the Road to Self-Driving Trucks
The trek to fully autonomous trucks is a journey in stages driven by partnerships – yet the pace of development is quicker than one might expect.
One of the only technological advancements in trucks that sparks as much interest as the rollout of electric vehicles is wondering when fully autonomous trucks will be available.
Your fleet may already be familiar with automated vehicles. At the lowest level of automation (see sidebar), a truck spec'd with adaptive cruise control is a stepping-stone to self-driving. At the high end will be trucks that can be autonomously operated in a limited manner and trucks that are entirely self-driving. Those entirely self-driving vehicles may not even need to have a cab.
---
Not surprisingly, the development of systems that can fully control trucks – ranging from pickups to Class 8 highway haulers – without human drivers is not a simple task. What is surprising is how far along global truck builders working in partnership with vehicle-automation firms have already come regarding autonomous trucks.
But surpassing engineering challenges is not the only obstacle to self-driving. There is also the need to overcome the public's concern that self-driving trucks are not safe. That will take consumer education. Then there is the lobbying that will be needed to fund the appropriate infrastructure for autonomous vehicles, such as clear road markings and other, more complex requirements to ensure autonomous driving can take place in all weather conditions.
Still, there is impressive forward movement, thanks to industry suppliers and partners that are willing to invest time and money into this moonshot of a venture. There may be a future shakeout of competitors, but currently the marketplace is bustling with activity, including, in some cases, developers of baseline autonomous technology partnering with more than one traditional truck maker.
Engineers at Work
Here's a rundown of some of the key truck developments on the self-driving front in the U.S.:
Daimler Truck is developing a scalable autonomous platform suited for SAE Level 4 (see sidebar) autonomous driving. The L4 platform is based on the Class 8 Freightliner. The OEM is partnered with autonomous vehicle software developers Torc Robotics and Waymo Via
Navistar is partnering with TuSimple, a self-driving tech firm, to co-develop an SAE Level 4 truck, which is targeted for production by 2024. The new Class 8 will be sold by Navistar dealers and operate on the TuSimple Autonomous Freight Network.
PACCAR, parent of Kenworth and Peterbilt, is teamed with Aurora Innovation, an autonomous tech company, and FedEx to launch a commercial pilot of autonomous linehaul trucks. The OEM said this is the "first collaboration of its kind between a truck manufacturer, an autonomous technology developer and a logistics provider."
Aurora Innovation is working with platform partners, including PACCAR and Volvo, and with logistics partners like FedEx, UberFreight and U.S. Xpress, to prepare its "premium self-driving product," dubbed Aurora Horizon.
Volvo Autonomous Solutions recently announced that it has reached the "next milestone" in their development of on-highway autonomous trucks in the U.S. A prototype of Volvo Trucks' long-haul VNL model, integrated with the Aurora Driver system, was revealed in September.
Why and Where?
Arguably, the biggest questions surrounding the advent of driverless trucks are not when and how but why and where. Why are they needed and where will they operate? The answers differ sharply based on how trucks are used.
The most obvious application, and thereby the one being worked up first by heavy-truck makers, is the long-haul Class 8 tractor-trailer running Point A to Point B over interstates or other limited-access highways.
But medium-duty trucks and even pickups and vans that operate over regular routes could be candidates as well. Aside from fully autonomous vehicles with no allowance for an onboard driver, advanced but still partially autonomous trucks could have drivers take over at waypoints where infrastructure for self-driving ends, such as off an interstate ramp. This solution would also apply to large trucks, including Class 8 rigs.
On the other hand, vocational trucks that are more a platform to work from than a mere vehicle might only rise as high as SAE Level 4, meaning a truck would have a system that only drives under specific circumstances.
At this point, the bucket truck fits this example. There would be no need to fully automate the driving of one until robot lineworkers are deployed. And that's a whole other discussion for another, faraway day.
About the Author: David Cullen is an award-winning journalist who specializes in covering the trucking industry. Based in Connecticut, he writes for several business publications.
Degrees of Automation 
Launched in 2014, the SAE Levels of Driving Automation provide a baseline set of terms for different degrees of vehicle automation, as follows:
Level 0: No driving automation.
Level 1: Driver Assistance. A vehicle with a single automated system for driver assistance, such as adaptive cruise control.
Level 2: Partial Driving Automation. A vehicle with advanced driver assistance systems that can control both steering and accelerating/decelerating. But a human in the driver's seat can take control at any time.
Level 3: Conditional Driving Automation. A vehicle capable of making informed decisions itself, such as to accelerate, brake or steer, under limited circumstances. The driver must remain ready to take control if the system cannot execute the task.
Level 4: High Driving Automation. An autonomous system that only drives the vehicle under specific, limited circumstances.
Level 5: Full Driving Automation. Only the autonomous system drives the vehicle, under all conditions.