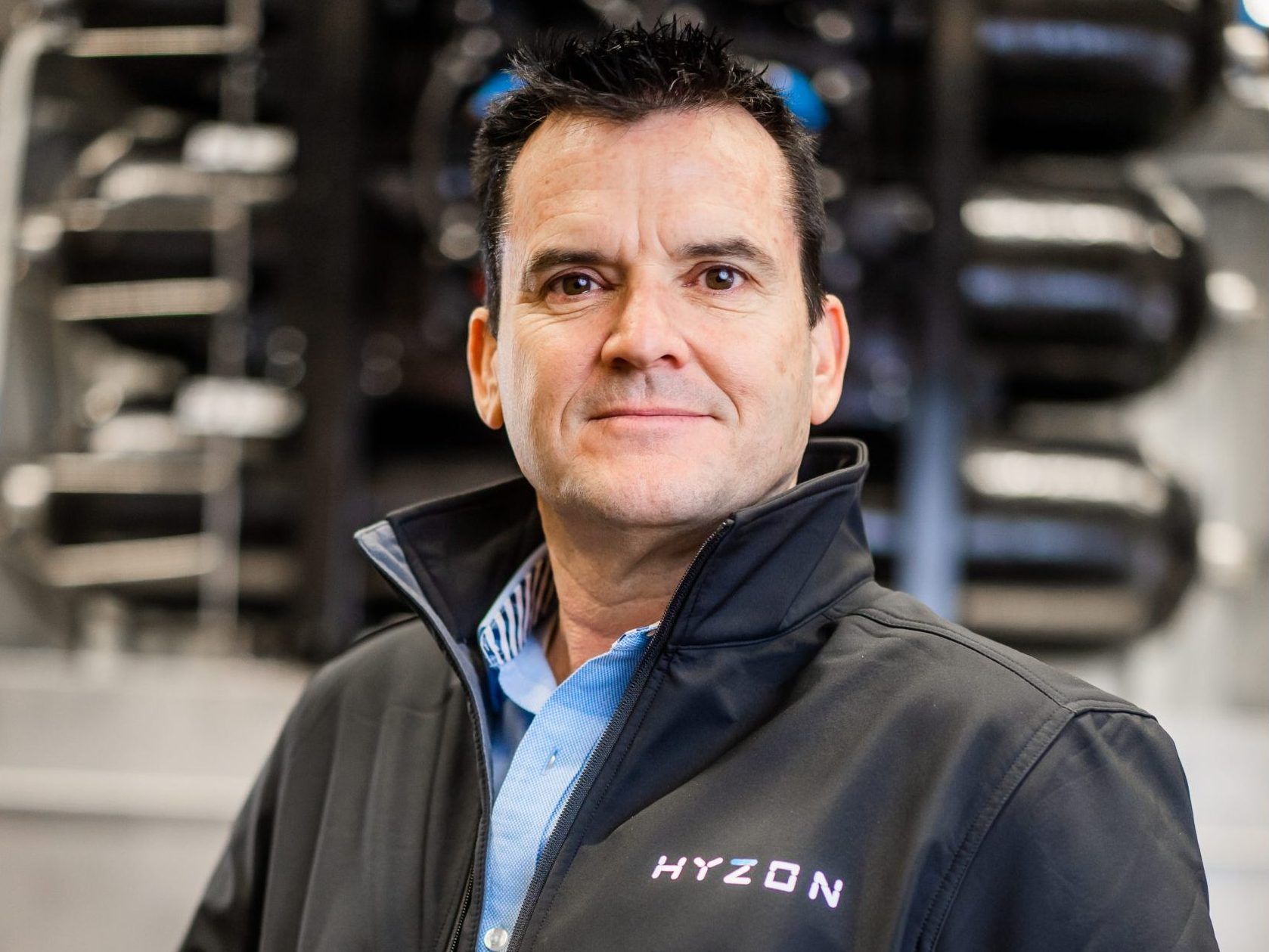 Will Hydrogen Electrify the Future of Heavy-Duty Trucks?
Will Hydrogen Electrify the Future of Heavy-Duty Trucks?
An industry executive says that hydrogen fuel-cell trucks – and the fueling infrastructure to support them – will become more practical and affordable in the not-so-distant future.
Most discussions around fleet electrification today focus on battery-electric vehicles. And for good reason. More EV models are becoming available, costs are getting closer in line with conventional vehicles, and charging infrastructure continues to expand.
But when it comes to electrifying the Class 8 truck segment, battery power remains impractical and insufficient to meet the performance and range requirements for most heavy-duty truck applications.
---
That's where hydrogen fuel-cell vehicles come in. They're also electric vehicles but offer longer-range capabilities for Class 8 trucks – in some cases, over 500 miles – at a significantly lower weight and with a much shorter "refueling" time than their battery-powered counterparts.
Yet the knock against fuel-cell trucks has been the exorbitant cost of both the vehicles and the fueling infrastructure to support them.
That's changing, however, said Craig Knight, CEO at Hyzon Motors (www.hyzonmotors.com), a startup headquartered near Rochester, New York, that installs hydrogen fuel-cell systems and electric propulsion in existing truck brands.
The company delivered 87 trucks globally in 2021 and announced during the fourth-quarter earnings call that it expects to deliver 300 to 400 units by the end of this year. And it launched a pilot program in California in March, with Hyzon-equipped Freightliner Cascadias.
UFP recently spoke with Knight to get his outlook on the fuel-cell vehicle market. He pointed to the following five advantages he believes will position hydrogen fuel cells as the prominent power source in heavy-duty truck electrification in the not-so-distant future.
1. Lighter weight.
According to Knight, a fully fueled hydrogen-powered truck with about 500 miles of range is anywhere from 400 kilograms (881 pounds) to 500 kilograms (1,102 pounds) heavier than a comparable conventional diesel truck. That's a small percentage loss of cargo capacity for an 80,000-pound heavy-duty chassis.
But the weight of batteries required to achieve a similar range? That's where the numbers get big.
"With the current state-of-the-art battery technology, you're talking about an extra 5, 6 or even 7 metric tons," Knight said.
That translates to about 11,000 to 15,000 pounds – a substantial jump.
"When the truck's tare weight goes up by that much, every movement the truck makes is a lot less efficient. The fact of the matter is that if you're going toward heavy vehicles, batteries are very inefficient because you're carrying around all this extra weight," Knight said.
2. Faster "fueling."
It can take at least an hour or more to fully fast-charge today's light-duty electric vehicles.
Now, imagine how much more time would be required to fully charge the much larger batteries in Class 8 trucks. Even if the charge time was only an hour, that's still expensive downtime for a commercial truck that only makes money when the wheels are rolling.
What about hydrogen fuel-cell vehicles?
Knight said that the refueling time for hydrogen is similar to comparable diesel trucks.
3. Smaller infrastructure footprint.
Hydrogen refueling stations can support significantly more trucks per day than charging stations, Knight said.
He provided this frame of reference: "One piece of hydrogen infrastructure can make 50 or 100 trucks work every day, whereas one piece of electric truck infrastructure can make maybe half a dozen or 10 trucks work in a day – if you're really lucky and plan very well. The electric vehicle infrastructure that's out there is good for cars and a small battery. But it doesn't work for 35 or 40 metric tons of combined vehicle mass."
4. Greener "fuel" production.
Knight said that Hyzon is focused on producing hydrogen fuel from renewable sources – such as waste, renewable gases, solar and wind – in the local areas of the fleets the company serves.
This approach ensures the fuel's sustainability, aligns hydrogen production capacity with local demand and drives down the high costs of transporting hydrogen.
5. Longer battery life.
The recyclability of electric vehicle battery packs remains a challenge. But fuel cells can help with that.
"A fuel-cell vehicle uses a lot less battery power," Knight said. "And whether the truck is driving or sitting, the fuel cell preserves, protects and charges the battery. So, if you switched everything from battery electric to fuel-cell electric, we'd likely see a reduction in the number of batteries needed by eight to 10 times. That's significant, and especially so as the supply constraints on rare earth minerals [such as nickel, cobalt and lithium used in batteries] continue to tighten."
Outlook
Knight envisions a future where hydrogen could become more than a niche fuel for electrifying the heavy-duty truck segment.
"We have this view in our business plan that, in the next three to four years, we'll bring to market, for example, Class 3 type vehicles," Knight said. "Right now, Class 8 drives the availability of hydrogen because it's such a compelling use case. But that investment could bring hydrogen at scale to areas that have a lot of trucks, a lot of logistics activities, a lot of warehouses, a lot of fresh food deliveries, et cetera. And what does that do? That provides access to adjacent markets – like the lighter-class vehicles – that weren't the low-hanging fruits for hydrogen on round one."
---
Sean M. Lyden
Sean M. Lyden has not set their biography yet
---