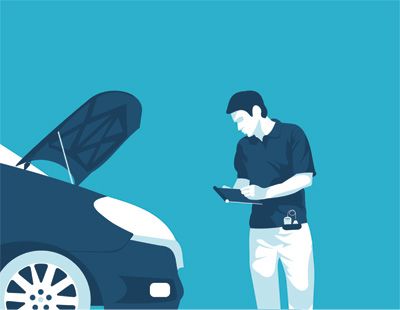 What to Know When Spec'ing Service Vehicles for Utility Applications
When it comes to spec'ing vehicles, the absence of an effective, proactive strategy often results in a significant number of units being purchased from dealer stock, rather than ordered from the factory. That drives up acquisition costs, delays delivery and hampers efficiency, according to Ted Davis, vice president of North American supply chain for fleet management company ARI (www.arifleet.com).
"Additionally, without a proactive approach to spec development, you may not be able to acquire units with the ideal upfitting in a timely manner, which may result in a wide range of operational challenges for your frontline employees," he said.
So, what are the basics you need to know when spec'ing service vehicles – such as vans – for your fleet? Industry experts recently shared some tips to ensure both an efficient and quality specification process.
Get a Clear Understanding
Understanding the intended job function of each fleet unit, and how each unit supports the organization's success, is critical to the spec'ing process, according to Davis.
"The more you know about how your business functions on a daily basis, the better equipped you are to develop a vehicle and upfit specification that helps your business enhance productivity," he said.
Davis advised soliciting input from other stakeholders across the organization, particularly the operations team and frontline employees.
George Survant, senior director of fleet relations for NTEA – The Association for the Work Truck Industry (www.ntea.com), agreed. "Don't assume you know the driver's business, as work practices will impact vehicle design," he said.
Sean Otterberg, director of strategic accounts and initiatives for Auto Truck Group (www.autotruck.com), said he often recommends beginning the spec development process by conducting a ride-along with technicians to experience precisely how the service vehicle is being used in the field.
"By shadowing your technicians, you're able to gain valuable firsthand knowledge of how the unit supports their daily role while also soliciting their feedback and insight during real-world applications," he explained.
From there, fleet managers can engage their upfit partners and engineering teams to ensure their strategy aligns with the actual daily use of the vehicle.
Identify Operating Conditions
After engaging in dialogue with users and other stakeholders, get down to the specifics required for daily activity.
"Once mission requirements are defined, the specification writer needs to understand how the products will be serviced and make their product selection in conjunction with the available service providers in their territory," Survant said.
He advised fleet managers to ask and answer the following questions:
What type of terrain will the vehicle operate on? For example, will it operate off-road and, if so, under what conditions (e.g., sand, mud)? Also, is the terrain flat like Florida or hilly like West Virginia?
How much payload will be added to the vehicle? This is above upfit weight (e.g., interior and ladders) and does not include the driver or passenger.
How much cube space will the payload take up? Will the vehicle deliver material or simply carry tools and installation gear along with customer-premises equipment?
What should the interior contain? For example, should it include racking, ladder carry space or special heavy-material bins?
What is the service history of the vehicle? When available, consider similar or past versions of service vehicles in this mission set.
Survant also emphasized the importance of getting the right size vehicle for the job at hand. "Saving spec time by oversizing is never the right answer," he said.
Be Strategic
Davis recommended that utility fleet managers allow an adequate amount of time to thoroughly review specifications for content and capacity; be mindful of factory ordering cycles to ensure you're able to secure new vehicles with the ideal specs; and, above all, ensure you build in time to solicit competitive bids from OEMs and your upfit partners.
Fleet managers also need to consider how their overall replacement and cycling strategy will influence their planning, Otterberg added.
"It is important to keep in mind how many vehicles you'll need to replace on an annual basis and also account for any fundamental changes to your business that may be on the horizon," he said. "This will ensure the ordering process goes as smoothly as possible and helps you optimize your replacement strategy."
About the Author: Grace Suizo has been covering the automotive fleet industry since 2007. She spent six years as an editor for five fleet publications and has written more than 100 articles geared toward both commercial and public sector fleets.
*****
Service Van Specs to Keep in Mind
As a fleet manager begins to develop specifications for their service vans, it is critical that they have a basic understanding of the parts and equipment their technicians typically use in the field, said Sean Otterberg, director of strategic accounts and initiatives for Auto Truck Group.
"This knowledge will help fleet managers determine payload requirements to ensure their technicians are in an appropriately sized van and the units are not being overloaded or overworked," he said. "It will also drive many of the interior upfit and storage decisions since it is extremely important for the vehicle's payload to be stored and balanced properly."
Following are several core specifications to consider.
Interior Detail
Roof height
Shelving configurations (are slide-out shelves needed?)
Auxiliary items: additional batteries, inverters, charge guards, outlets
Type of partition: solid, perforated, with/without door
Interior cargo area lighting
Exterior Detail
Strobe lights
Ladder rack: single, double, drop-down
Bucket application: If a bucket application is needed, the best practice is to shift to a chassis cab and appropriate body.
Decals