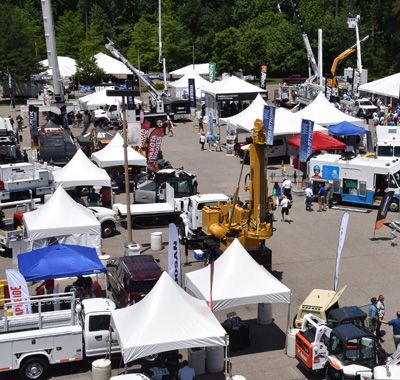 After record-breaking attendance in 2018, the Electric Utility Fleet Managers Conference is heading back to Williamsburg, Virginia, June 2-5, where it will feature an educational program focused on "Advancing Strategies for Fleet Improvement."
Earl C. "Duke" Austin Jr., president and CEO of Quanta Services, will deliver the 2019 keynote address. According to EUFMC, Austin has played a fundamental role in Quanta's significant growth. He spearheads strategic development of the contractor company's capabilities in assessment, planning, engineering and design, procurement, construction, commissioning, testing, operations and management of infrastructure systems.
Other event speakers are scheduled to include Mark Kelly and Jason Schechterle. Kelly, who has been chosen as the featured dinner speaker, is an American astronaut and retired U.S. Navy captain who will offer insights to attendees based on his life experiences. Schechterle is a former Phoenix police officer who will facilitate "Burning Shield," a safety presentation that chronicles his life after a vehicle fire in which 40% of his body sustained severe burns.
EUFMC's two-day educational program will offer a number of sessions delivered by fleet executives, manufacturer representatives and industry experts. The sessions are scheduled to include the following:
Fleet 101
Workforce Productivity
HD Fleet Electrification
Load Securement
Department Organization
Benchmarking
What are Your Goals?
In-Servicing Equipment
Legal Issues
Modifications Standards and Product Liability
Regulatory Update
Additional highlights of this year's conference will include industry roundtables; utility equipment drive-through demonstrations with educational and technical presentations by suppliers; and an equipment show with more than 60 displays of vehicles, equipment, components and more.
*****
When: June 2-5
Where: Williamsburg Lodge and Conference Center, Williamsburg, Virginia
Web: www.eufmc.com
Snapshot: Founded in 1953, the Electric Utility Fleet Managers Conference is an annual meeting that brings together hundreds of fleet, manufacturer and service provider representatives. The event offers a comprehensive educational program that includes presentations by fleet executives, manufacturers and industry experts; roundtables that encourage the sharing of best practices; utility equipment drive-through demonstrations; and an equipment show with more than 60 displays.