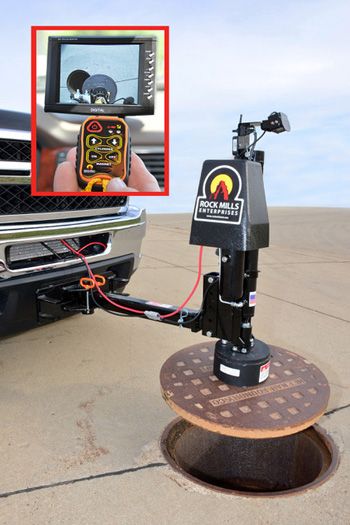 Rock Mills' Lifter PLUS
Rock Mills Enterprises is pleased to introduce The Lifter PLUS, the next generation of vehicle-mounted, automated manhole cover removal tools.
The Lifter PLUS has been designed to address the need for a more powerful tool to remove very heavy, large-diameter manhole covers commonly found in electric utility and telecom networks. The Lifter PLUS delivers 3,500 pounds of magnetic gripping capacity to powerfully remove covers that are not only heavy but also may have raised lettering and designs on the cover.
The Lifter PLUS and the newly introduced Folding Swing Arm offer a unique, innovative, industry-leading solution to support worker safety and work performance for high-challenge removal tasks. www.rockmillsent.com
---
Kate Wade
Kate Wade has not set their biography yet
---