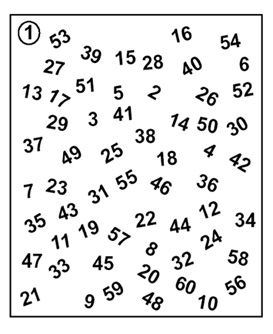 Driving Toward Discounts: How Telematics is Reshaping the Auto Insurance Marketplace
Here's a pop quiz for you: Driver A is a 17-year-old single male who conservatively drives his car a total of 12 miles a week to and from his high school. Driver B is a 52-year-old married female who aggressively drives her car 500 miles a week to and from her late night/early morning job at a restaurant. Both have perfect safety records and no traffic violations. Who is likely to have the more expensive vehicle insurance premium?
With a traditional insurance plan, Driver A would more than likely have the higher premium. This is based on the fact that the risk data that insurance companies use to calculate premium rates indicates that young, inexperienced, single male drivers are more likely to get into accidents.
However, the reality is that Driver B is the higher-risk driver. She drives during the most dangerous hours of the day. She's an aggressive driver. And she drives a considerable number of miles.
This is where usage-based insurance plans – also referred to as pay-as-you-go plans – come into play. By installing telematics devices in vehicles to gather more accurate risk data, insurance companies are now setting personalized rates based on individual driver activities, behaviors and actions. They look at a number of risk indicators, including:
• How often a driver slams on the brakes.
• How many miles a driver drives.
• The time of day a driver drives.
• How often a driver speeds or drives aggressively.
• Whether or not a driver uses a phone while driving.
• How long a driver drives without taking breaks.
Telematics insurance products have been available in the U.S. for a number of years, and their future popularity is projected to skyrocket. According to a study by ABI Research, telematics insurance will see a massive boost in popularity – growing from 5.5 million subscribers at the end 2013 to approximately 107 million subscribers in 2018.
With constant advances in technology added to vehicles at both the OEM and aftermarket levels, it is safe to say that usage-based plans may soon become the insurance industry standard.
About the Author: John Dolce is a fleet facility and maintenance specialist employed by Wendel Companies, an architectural and engineering firm. He is an active consultant, instructor and fleet manager with more than 40 years of experience in the public and private sector. Dolce has written three fleet-related textbooks and teaches fleet management courses at the University of Wisconsin's Milwaukee and Madison campuses. He can be contacted at johnedolce@yahoo.com.
---
John Dolce
John Dolce has not set their biography yet
---