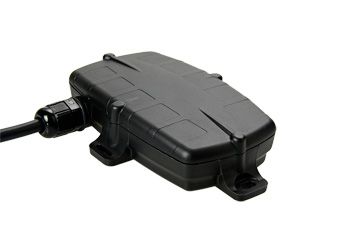 DPL Telematics Launches AssetCommand Max
DPL Telematics, a leading provider of advanced asset monitoring and telemetry technologies, recently announced the release of the AssetCommand Max Tracking System, an advanced solution for wireless monitoring and remote tracking of off-road equipment, as well as over-the-road trucks, to increase productivity while reducing fleet costs. The rugged device tracks runtime, trips, geofences, curfews, rollover and service schedules while empowering managers to remotely disable their assets.
The AssetCommand Max allows owners to remotely monitor their assets accurately from an intuitive, internet-based software package and mobile app. The unit is the first telematics product of its kind to feature a remote starter disable/enable; tilt and rollover detection; IP 67-rated and UV-stabilized design; tamper detection; little to no sky view required; internal backup battery and antenna; wireless, two-way communication; and a month-to-month agreement.
The AssetCommand Max reports usage metrics such as runtime, odometer, movement, ignition status, speed and battery health. The platform also includes an intuitive service module for scheduling by runtime, odometer or calendar and notifying whichever threshold is reached first. The easy-to-use solution is an effective tool to reduce service costs, maximize uptime and eliminate manual errors. www.dpltel.com
---
Kate Wade
Kate Wade has not set their biography yet
---