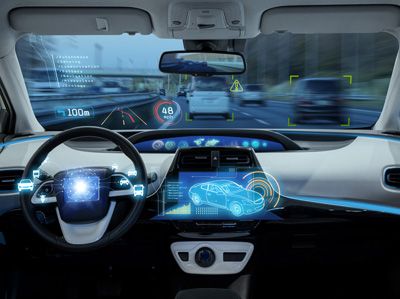 In a utility fleet environment, it's critical to identify key barriers that impede the fleet's efficient evolution. Once those barriers have been identified, data and safety technology use-cases can help to offer a framework for improvement.
Recent research conducted by the Electric Power Research Institute, for example, noted two meaningful ways to reduce severe injuries and fatalities: the use of wearables, sensors and new technology to improve safety, as well as driving safety initiatives in technology and benchmarking (visit www.esafetyline.com/eei/conference%20pdf%20files/2019spring/EPRIUpdate.pdf for more).
EPRI also singled out five promising approaches for increasing safety among utility fleets: improving traffic safety management, routes, vehicles, drivers, and post-crash/incident response and driver monitoring.
And while OSHA incident reduction guidelines for employers indicate that driver safety programs are needed, EPRI believes such programs on their own are not enough to reduce the rate of vehicle crashes. It is nearly impossible to meaningfully lower crash rates without the help of technology.
Given all of this information, following are three items that utility fleet professionals will want to keep an eye on in the technology space.
1. Telematics
In this data-driven world, there's no question that telematics will continue to play a significant role in the success of your fleet. Today's well-run fleets efficiently analyze data and use it to make critical decisions about their operations. Tomorrow's fleets likely will be the same, if not more driven by data than ever before.
Telematics creates an enormous amount of visibility, collecting data that can help to improve your vehicle specs, making the process more consistent and efficient. Take advantage of the information offered to you through telematics and make informed decisions that best suit your business strategies and goals. When you're able to look at idle time, engine hours and driver behavior, you can see the full picture of what each vehicle in your fleet is doing, as well as its cost versus cost savings. This information gives you a leg up when deciding, for example, whether to go electric or stay with gas and biodiesel. It also can help you track what you spend on fuel – a high-cost essential for fleets of every size.
One final note: It's recommended that you implement both smartphone- and hardware-based telematics throughout your fleet instead of simply one or the other.
2. Fleet KPIs
The objective of a fleet is to support its business function, and in taking advantage of telematics data, you can look beyond historical indicators – like fuel economy and incidents – to key performance indicators. KPIs can help fleet managers translate telematics data into company objectives, such as productivity, profitability, customer service and risk mitigation.
As KPIs continue to evolve, one way they can be used today is to help a fleet discern the effects of risky driving behavior on their business's overall safety and risk scores. By using telematics data to compute KPIs, deciding on what technologies your fleet needs – and which ones best suit your fleet – is easier than ever.
3. Safety Technology
No reflection on the future of utility fleets is complete without discussing the advancement of automated driving technology and how it may support the industry in the years ahead.
Although some skeptics say it may never happen, and there is unease when considering what our roads could be like if and when fully automated vehicles go mainstream, there are levels of automation currently in use. For example, Level 2 vehicle automation provides automatic braking, lane change assistance and blind-spot monitoring options.
With incidents costing upward of $16,500 per/without injuries, $74,000 per/with injuries and more than $500,000 per/fatal crash, according to the National Highway Traffic Safety Administration, finding safety technologies suited to your fleet's needs is critical, especially when the cost of safety technology pales in comparison to the cost of injuries and damages.
When deciding which safety technologies are right for you, use your fleet's telematics data and KPIs to inform your decisions. Choose fully integrated solutions that are built to withstand the environment in which your fleet operates. Currently, safety systems are available that fully integrate into new and old fleets, have up to 360-degree protective viewing capabilities, and monitor the driver and surrounding environment while discerning between stationary and moving objects.
Of course, technology solutions for utility fleets may be several years away from optimal design and function. It's safe to argue, however, that you cannot underestimate the power and ingenuity of humans, or even clearly predict how technology will look or what it will be capable of at any time in the future. It is realistic to say the full adoption of autonomous solutions on a wide scale is still a way's off; transitioning large fleets to fully autonomous solutions is a tremendous feat that will take time. Yet keep in mind that the future does hold the potential for further automation, and that sensors, robotic monitors and prevention through design will be front and center in future buildouts.
Conclusion
Integrating all three of the previously discussed solutions into your fleet operations is a strong route forward toward greater operational success. But remember, without involvement at all levels of the company – from the most junior employees to senior management – the success of the integrated solutions may be jeopardized.
About the Author: Ed Renna is the Eastern regional waste and utilities sales manager at PRECO Electronics (https://preco.com). With more than 30 years of sales, service and leadership experience in the public, private and government sectors, Renna has worked under the PRECO Electronics umbrella for 14 years in various roles.