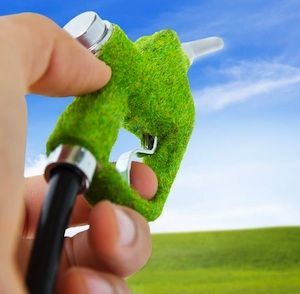 Are We Done With Diesel?
Considering all the activity surrounding alternative fuel vehicles and equipment, from natural gas to hybrids to all-electric models, it's hard not to wonder if diesel fuel might someday become a thing of the past. Those thoughts were easily erased, however, if you attended the 2013 Alternative Clean Transportation (ACT) Expo in Washington, D.C., where new technology diesel advancements for trucks and passenger vehicles were showcased by the Diesel Technology Forum (DTF).
The ACT Expo (www.actexpo.com), according to its organizer, is North America's largest alternative fuel and clean vehicle technology conference and exposition and the site of many displays of electric, hybrid, hydrogen, natural gas, propane autogas and renewable fuels. The DTF (www.dieselforum.org) is a nonprofit organization dedicated to raising awareness about diesel engines, fuel and technology.
According to the DTF, all indications are that diesel fuel is here to stay. Consider, for example, that more than 95 percent of all heavy-duty trucks and a majority of medium-duty trucks are diesel-powered. Today as well, the forum points out that most diesel engines can run on biodiesel blends with little modification as well as next-generation renewable diesel fuels, which are under development by the U.S. Department of Energy's Energy Efficiency and Renewable Energy Biomass Program and by companies in the private sector.
More than 28 percent of all trucks registered in the U.S. are now equipped with advanced new technology clean diesel engines, according to data compiled by R.L. Polk & Co. for the DTF. The Polk data includes registration information on Class 3 through 8 trucks from 2007 through 2012 in all 50 states and the District of Columbia.
"The fact that many trucks on U.S. roads today are equipped with new technology diesel engines with near zero emissions is significant for the environment," said Allen Schaeffer, DTF executive director. "Emissions from today's diesel trucks are near zero thanks to more efficient engines, more effective emissions control technology and the nationwide availability of ultralow sulfur diesel fuel."
DTF points out that new clean diesel technology has reduced emissions from heavy-duty trucks by 99 percent for nitrogen oxides and 98 percent for particulate emissions, and that new ultralow sulfur diesel fuel has reduced sulfur emissions by 97 percent. In addition, new emissions control technology and ultralow sulfur diesel are benefiting many of the older diesel trucks built before 2007. "Through the use of retrofit upgrades, older diesel engines can improve their performance and reduce key emissions by as much as 90 percent," Schaeffer said.
"What makes new diesel technology even more remarkable is that model year 2010 and later trucks are experiencing an average of 3 to 5 percent improvement in fuel economy," Schaeffer continued. "Additionally, diesel also provides a unique technology platform suitable for expanded hybrid powertrains and lower-carbon renewable fuels, both of which are very viable strategies for reducing greenhouse gas emissions in the future."
The new generation of clean diesel technology, ultralow sulfur diesel fuel, cleaner engines and advanced emissions control technology provides both environmental and economic benefits to the U.S.
To answer the question "Are we done with diesel?" with anything but a resounding "no" would be premature. Diesel remains a driving force behind the trucks that power utility fleets and continues to play a central role in the effort to reduce fuel consumption and lower greenhouse gas emissions in the coming years.
Seth Skydel
Editor
---
Seth Skydel
Seth Skydel has not set their biography yet
---