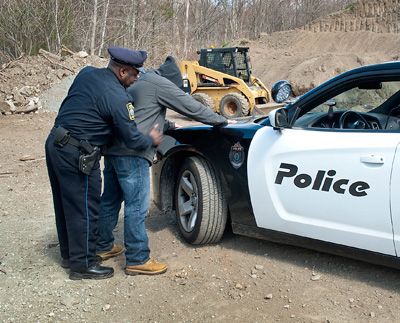 Anti-Theft Technologies to Protect Your Heavy Equipment
In 2014, heavy equipment theft cost U.S. companies about $400 million, and only 23 percent of stolen machines were ever recovered, according to a report by the National Equipment Register and National Insurance Crime Bureau.
Beyond a utility fleet's loss of a machine itself, the fleet manager also has to factor in the costs associated with short-term equipment rentals, project delays and valuable personnel time consumed by dealing with the incident.
So, what can you do to protect your equipment and your organization's bottom line? Here are three anti-theft technologies to consider.
1. Keyless Ignition System
Equipment manufacturers have traditionally opted for a one-key-fits-all approach that makes it convenient for equipment operators at job sites to operate any one of a number of similar machines without having to carry numerous unique keys. But this approach also makes it much more convenient for thieves, who can easily purchase these keys online (see www.ebay.com/bhp/heavy-equipment-keys as just one example). Then they can go to the nearest job site, find an accessible machine and drive it onto a trailer to haul it away.
How can you make it tougher for thieves? Consider a keyless ignition system.
One example is Start-Smart by Keytroller (www.keytroller.com), which provides a hidden wireless relay installed in the starter circuit that – when the relay is disabled – cuts off power to the starter, preventing a key or even an attempted hot-wire of the machine from being able to start the engine. The operator then uses the Start-Smart programmable keypad ignition to input a valid code or radio-frequency identification card, which enables the wireless relay and provides power to the starter circuit. At that point, the user can press start on the keypad and the engine will fire up.
2. Telematics
Think of a keyless ignition system, like Start-Smart, as a first line of defense against theft. But what if thieves are still able to find a way to take a piece of your equipment? And how will you know when it has been stolen if no one is at the job site at the time of the incident?
One answer is telematics, which uses wireless GPS technology to capture and transmit equipment location, condition and performance data via satellite or cell signal to authorized employees, who can then access that information through a website or have it sent directly to their smartphone as a text message or push notification.
Most telematics systems provided by equipment manufacturers or third-party vendors offer the option to set up geofencing alerts, where you create a virtual perimeter around a specified area on a job site. This way, when a thief attempts to move a machine outside its authorized area, you'll know instantly and can respond quickly to give law enforcement the real-time tracking information they need to recover the unit before it's too late.
3. Radio-Frequency Tracking
Although early detection through telematics is helpful, one of the downsides of GPS tracking is that these systems require line of sight with satellites or cell towers to transmit signals. And that means the tracking device needs to be installed on a highly visible area of the machine, which makes it easier for thieves to locate and disable the system.
So, now what? How do you recover your stolen asset?
That's where a radio-frequency (RF) tracking device, such as the LoJack Stolen Vehicle Recovery System (www.lojack.com), comes in. Since RF signals don't require line of sight with satellites or cell towers, the LoJack system can track stolen equipment in places where GPS and cellular devices can't – even if the machine is hidden in a parking garage, a heavily wooded area or a container on a ship. This also allows the LoJack transceiver to be installed on a discreet area of the machine, making it harder for a thief to find and disarm it.
The Bottom Line
There's no one silver-bullet technology that can completely protect your equipment from theft. But any one of these three types of systems can at least help improve your odds of not losing valuable assets in the field. And a combination of all three would seem to cover all your bases – from theft prevention to instant notification to fast recovery.
Photo: LoJack
*****
Top Targets for Thieves
By Category:
• Light Utility Vehicles/Work Trucks and Trailers
• Backhoe Loaders/Skip Loaders/Wheel Loaders
• Generators/Air Compressors /Welders (Towables)
• Skid Steers
By Brand:
• Ford
• Bobcat
• John Deere
• Caterpillar
• CASE
Source: 2013 LoJack proprietary theft and recovery data
---
Sean M. Lyden
Sean M. Lyden has not set their biography yet
---