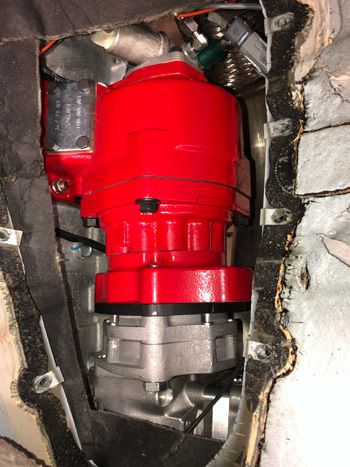 VMAC PTO Driven Air Compressor
VMAC has released its newest Direct-Transmission Mounted PTO Driven Air Compressor, designed specifically for RAM trucks. The DTM70 is the world's first direct-transmission-mounted PTO-driven air compressor, currently available for Ford F-250 to F-750 Power Stroke Diesel trucks, and now for RAM 3500 to 5500 chassis cab Cummins Diesel trucks.
The DTM70 Air Compressor produces up to 70 CFM at 100 psi (175 psi max). It is powerful enough to use for OTR tire inflation, 1-inch impact wrenches, 60-pound jackhammers and pavement breakers, vertical/horizontal grinders and sanders, and other small- to medium-sized air tools with high air demand.
The VMAC DTM70 is a popular choice for those looking to save space on their truck decks, as it is installed under the truck. The complete DTM70 system weighs just 150 pounds, making it a lightweight choice compared to traditional deck-mount air compressors or other underdeck systems. www.vmacair.com/dtm70
---
Kate Wade
Kate Wade has not set their biography yet
---