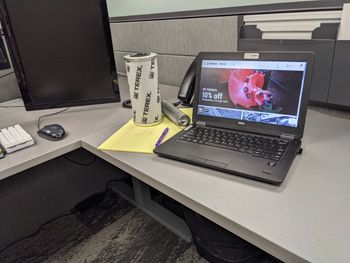 Terex Utilities Launches New E-Commerce Platform
Terex Utilities has launched a new e-commerce platform to support all customers and give them the type of online shopping experience today's buyers have come to expect.
This new e-commerce platform offers one-stop shopping for tools and accessories used in the utilities industry and beyond. Many of these products had previously only been available through a traditional catalog. Hundreds of products can be ordered, from climbing equipment to traffic safety gear to Terex auger tools. New customers can self-register for an account, place orders by credit card, view order status, track shipments and see invoices.
For existing Terex customers – including rental partners and dealers who previously had access to an e-commerce platform – the new platform comes with a host of new and upgraded features. Online parts manuals for many of our units are now browsable from this website and allow for simple click-to-cart functionality. In addition, parts are searchable by keyword, part number and category, making part identification or discovery easier than ever.
For existing Terex account holders, request online access at https://parts.terex.com/. For new customer and retail sales, browse the catalog at https://myparts.terex.com/. www.terex.com/utilities
New Product Releases, Products & Services
---
Kate Wade
Kate Wade has not set their biography yet
---