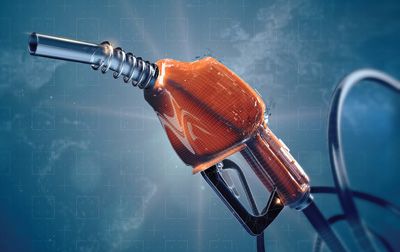 Technology Tools to Ensure Proper Fuel Use
Remember the days when fuel consumption was likely to be documented on a clipboard near the pump?
Chris Lindquist does, too. Lindquist, who spent almost 30 years managing fleet and fleet operations for Colorado Springs Utilities before other opportunities, said vehicle numbers and gallons used were marked, "but reconciling those wasn't very accurate."
Times have changed.
Fleet professionals now have access to telematics, employee and vehicle tracking technology, fuel card controls and more. Data is there for the taking – but a careful eye is still required to ensure proper fuel use.
"Fuel is the largest-volume operations and maintenance expense a fleet manager has," Lindquist said. "It represents the most transactions in the month. It takes a tremendous amount of time to reconcile, but when you consider the amount spent on fuel in the overall budget, you have to allocate the associated amount of time to manage it."
It's no surprise, then, that telematics and other systems have become commonplace: Budgets continue to tighten and accountability to stakeholders continues to rise.
Added Benefit
Improper fuel use typically isn't the primary reason why fleet professionals seek out a solution from a provider like Geotab or Verizon Connect. Rather, detecting discrepancies is an added benefit.
Jason Walton, segment marketing manager at Verizon Connect (www.verizonconnect.com), said the company's platform really shines in areas like efficiency, such as helping fleets improve response times and matching the right driver to the right equipment to the right job. But Verizon Connect also integrates with a variety of fuel card providers, increasing visibility and turning the information into valuable metrics.
Jordan Guter, associate vice president, solutions engineering at Geotab (www.geotab.com), said many come to the company seeking solutions for predictive maintenance, compliance, safety and security. With its open platform, Geotab is a "one-stop shop" for all things fleet management and transportation, added Sherry Calkins, associate vice president, strategic partners at Geotab.
"One of the interesting things about utility fleets is that they don't tend to hire drivers," Guter said. "They hire people who do their job but also happen to drive." That, in turn, can lead to less experienced drivers on the road. Improper fuel use might be discovered while utilizing data to increase efficiencies by, say, reducing idling, harsh driving and speed.
"A lot of times, what will end up happening is that when you see the driver makeup, you can see who wastes fuel versus who doesn't," Walton said. When two drivers do similar work, yet Driver A regularly spends more than Driver B, "you're able to make that correlation and work with those drivers to figure out why."
It used to be that companies specified the fueling stations to be used by their drivers, on-site or not, but today fuel card usage has added complexity along with convenience. Data, however, can show the typical number of gallons used per hour by an individual vehicle, the typical number of fuel purchases per month, the number of gallons per transaction and more.
With rules in place, most systems can flag discrepancies, Lindquist said. "But once there are exceptions, you've got to dig in." He has been fortunate, he said, to have an analyst dedicated to fleet operations.
The biggest challenges Lindquist sees are related to setting proper baselines and getting the correct meter into the system. "Telematics has made things better," he said. "But it's still not 100%. It's a heck of a lot more accurate, though, than an employee putting in the data."
About the Author: Fiona Soltes is a longtime freelance writer based just outside Nashville, Tennessee. Her clients have represented a variety of sectors, including fleet, engineering, technology, logistics, business services, retail, disaster preparedness and material handling. Prior to her freelance career, Soltes worked as a staff writer at newspapers in Tennessee and Texas.
*****
4 Ways to Prevent Improper Fuel Use
There are numerous ways to help ensure proper fuel use within your utility fleet. Here are four to consider:
Allocate fuel cards and PINs. Allocating fuel cards gives you more control over the purchase of fuel, but it's also worth prompting drivers to enter a personal identification number when using them.
Implement fuel limits. Many fuel cards have the option of setting purchase limits so drivers can only buy a certain amount of fuel at one time.
Conduct manual cross-checks. It's important to cross-check all fuel purchase receipts to verify that drivers are providing you with the full picture.
Highlight consequences. Ultimately, you should make the consequences of improper fuel use clear to your drivers. Some may not understand just how serious it is.
Source: Chevin Fleet Solutions