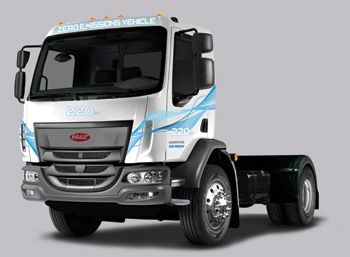 Peterbilt All-Electric Medium-Duty Model
Peterbilt Motors Co.'s all-electric medium-duty Model 220EV joins the previously announced Model 520EV and the Model 579EV in the Peterbilt electric vehicle lineup. In all, Peterbilt will have more than 30 electric vehicles in operation by the end of 2019, with customers representing the refuse, regional haul and city delivery applications.
The zero-emission 220EV is powered by two TransPower battery packs with a total of 148 kWh and a Meritor Blue Horizon two-speed-drive eAxle. It features a range of 100 miles and a recharge time of one hour when using a DC fast-charging system.
Peterbilt will begin delivering the 220EV in the summer of 2019 and will put a total of six into service this year with a major customer. www.peterbilt.com
---
Kate Wade
Kate Wade has not set their biography yet
---