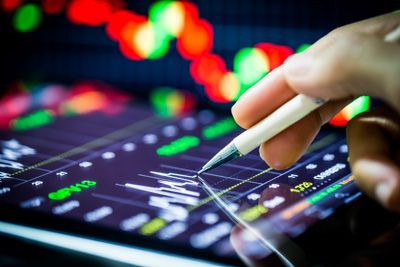 Maintenance Management Best Practices to Reduce Costs and Maximize Uptime
In many ways, effective fleet management is as much about reliability as it is about cost. It's about making sure your vehicles stay on the road in optimal operating condition, minimizing unscheduled maintenance and downtime, using data to predict possible maintenance needs and ensuring you make the best decisions for your business and the bottom line.
With telematics devices and the big data they provide readily available to a wide segment of the marketplace, utility companies are faced with the same opportunities – and challenges – that any other modern, commercial fleet may have when it comes to maximizing performance. Managing and understanding a fleet's data can lead to more efficient operations and lower overall total cost of ownership (TCO), but the challenge of truly understanding and drawing value from that data can be an overwhelming task. To gain true insight, fleet managers need to put their fleet data to work by:
• Developing and routinely analyzing the right set of key performance indicators.
• Regularly benchmarking their fleet's performance to establish a roadmap for vehicle replacement, downtime and reliability.
• Establishing a solid maintenance management program that supports utilization, vehicle specifications and procurement.
Big data can have an especially large impact on a fleet's maintenance program. But for a program to have the most impact and ultimately lower costs, it's critical that the right work is done at the right time by the right people. Fleet managers should seek to minimize unscheduled maintenance by using predictive evidence garnered from a fleet's data to optimize scheduled maintenance. For example, say a truck is scheduled to come in for its annual inspection. Will it also likely need an oil and filter change in a month's time, based on the mileage it is accruing in the field? Can you provide predictive maintenance that minimizes component failure? With proper data analysis, you can know ahead of time and perform all the necessary work during the annual inspection, reducing downtime and maximizing the efficiency of the truck's time in the shop.
Data analysis can also help you determine if you have the right people to do the job. Best-in-class fleets with robust data analysis capabilities have begun to measure the return on investment from individual maintenance service programs to determine if they are better served by having the work done internally or by an external service provider. With a proper cost analysis, a manager can evaluate whether the fleet has the right tools and systems to do the work in-house, or if outsourcing the work to the most economical, efficient provider is the way to go.
Benchmarking and Inspections
Keep in mind that cost is just one factor in the analysis. Downtime and reliability are also critical components of the overall TCO calculation. While these measurements can be harder to determine, big data can help clarify how these elements are affecting your fleet. When considering downtime and reliability, however, it is important to take a broad perspective. Knowing what works for your fleet and how you compare to others in similar industries with similar fleets will help bring needed insight to how well – or not – your fleet may be performing. Benchmarking in this way will help you understand how you measure up to other best-in-class fleets, identify possible improvements, and provide the opportunity to consider industry-wide approaches and best practices. A complete analysis should also give you the chance to measure cause and effect when you change certain parameters or practices, or if you introduce a different approach into your program.
In addition to in-depth data analysis and benchmarking, another best practice utility fleets should consider is adopting inspection criteria that will yield a thorough review of each vehicle when it is in for annual maintenance. Doing this will go a long way toward preventing unscheduled downtime or unanticipated repairs. Utility fleets should determine if their systems have the capacity to set defined inspection parameters and, if the work is being done in-house, make sure the data is both visible and available to technicians. If the work is being done off-site, fleet managers should ensure the vendor completing the work has access to and is sharing any data with the fleet manager and their fleet management company. Among the biggest mistakes utility fleets make is failing to see the importance of inspection criteria. Other common mistakes include buying the same equipment over and over again, not understanding the true health of the fleet and not recognizing the value of adopting a vehicle life-cycle strategy.
As more utility fleets begin to adopt best practices and embrace the power of big data to uncover cost savings and efficiencies, it is likely certain trends will emerge. Utility fleets that understand the maintenance work they do best in-house are likely to begin outsourcing work the fleet cannot cost-effectively complete. As more data becomes available, fleets will dive deeper into benchmarking and information sharing, leading to increased operational efficiency and transparency. Increased access to data will also lead to improvements in predictive analysis for maintenance needs and the creation of system-generated tools to determine capital investment requirements. This is also likely to lead to fleet rightsizing. Additionally, it is likely utility fleets will continue to embrace and deploy telematics as the data those devices provide improves operations year over year.
In closing, while you may not have adopted all of these strategies in your own fleet, they are worth considering as ways to increase efficiencies, improve operations, advance transparency and lower costs and TCO.
About the Author: Charlie Guthro is vice president of North American fleet management for ARI (www.arifleet.com), a privately held fleet management company headquartered in Mount Laurel, N.J.
*****
Key Performance Indicators to Help Evaluate Fleet Operations
Total Cost Measurement
• Cost per mile
• Cost per months in service
• Cost per gallon
Maintenance Costs
• Large component failure rate
• Median time between failures
• Routine maintenance vs. breakdown
• Upfit/attachments failure rate
Reliability and Downtime Measures
• Scheduled vs. unscheduled maintenance ratios
• Downtime reports
• Incident/PO ratios
• Labor hours/incident ratios
• Towing, roadside assistance and rentals