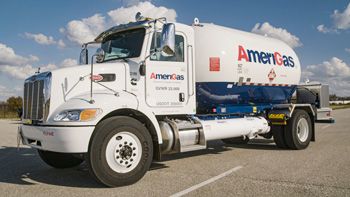 Cummins Propane Autogas Engine
Medium-duty fleet owners looking to invest in an alternative energy source that provides clean, affordable, reliable benefits have new technology to turn to with the Cummins B6.7 Propane. The 6.7-liter displacement engine will be built on Cummins' recently announced fuel-agnostic B-series platform and powered with propane autogas. Backed by data and support from the Propane Education & Research Council, the new engine offers fleets a path to decarbonization without compromising on performance or range.
The new engine will provide fleet owners with diesel-like performance and durability, uptime and low total cost of ownership, with expected power ratings between 280-360 horsepower and 600-860 pound-feet of torque.
The B6.7 Propane is suited for several applications, including medium-duty truck, vocational, school bus and terminal tractor markets, making it a low-emissions solution designed to meet or exceed EPA and CARB regulations in 2024 and beyond. https://propane.com/fleet-vehicles
---
Kate Wade
Kate Wade has not set their biography yet
---