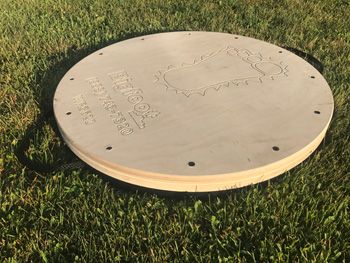 Bigfoot Layered Outrigger Pad
Bigfoot Construction Equipment now offers an outrigger pad made of their custom composite beneath a strong wooden pad. This layering process enables the wood to last longer since the plastic composite keeps the upper wooden pad away from water.
Other benefits of the layered outrigger pad include: wood will stop the composite from cupping in poor soil conditions; wood provides a lesser point of contact to the composite beneath, which most often is the cause of cupping; and Bigfoot's custom composite will take the impact and moisture from the ground and extend the life of the company's premium birch.
Bigfoot's new outrigger pad has been designed to meet the needs of tree trimmers and others in the field. It also is suitable for 40- to 100-ton cranes. Bigfoot offers the pad in different sizes and shapes, and the custom composite can be installed with safety orange. www.outriggerpads.com
---
Kate Wade
Kate Wade has not set their biography yet
---