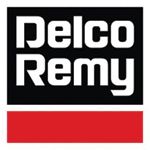 Betts Adds Delco Remy Rotating Electrics
Betts Truck Parts & Service has announced the addition of Delco Remy rotating electrics to its product line. The company now carries Delco Remy starters and alternators for Class 5-8 trucks, along with starters and alternators for refrigerated trailers.
"We are honored to partner with Delco Remy, an industry leader in electrics, to bring this respected line of products to our valued customers in California, Oregon, Washington and Arizona," said John Devany, sales manager for Betts.
Devany said Delco Remy's commitment to quality aligns with Betts Truck Parts & Service's business plan to partner with the industry's leading brands. Betts Truck Parts & Service provides parts and service for nearly every part under the frame rail of a medium- or heavy-duty truck. www.bettstruckparts.com
---
Kate Wade
Kate Wade has not set their biography yet
---